Cosmetic Injectables Near You
Cosmetic injectables are a purified protein that is used for medical and cosmetic purposes. Cosmetic injectables are administered to specific points in the face to temporarily relax the muscles. At Aspen Dental Clinic, we are happy to offer cosmetic injectables in Rocky Mountain House to help our patients alleviate their discomfort and enhance their appearance.
What are Cosmetic Injectables?
It may surprise some individuals to discover that cosmetic injectables have been used in the medical field for several years. While most people associate cosmetic injectables with their cosmetic uses: reducing the appearance of frown lines, wrinkles, and other age-related conditions, our dentist in Rocky Mountain House can also use cosmetic injectables for healing purposes. Medical uses of cosmetic injectables include alleviating pain in jaw joints and reducing the appearance of a lazy eye. In recent years, the use of cosmetic injectables has become more prevalent in dentistry.
Applications of Cosmetic Injectables
As mentioned above, cosmetic injectables can be used for both cosmetic and medical purposes. If you have crow's feet, smile lines, or other wrinkles that you would like to reduce, then you may want to consider getting cosmetic injectables.
The ability of cosmetic injectables to relax muscles means that they can also help patients who struggle with chronic pain from clenching and grinding their teeth. Since the neurotoxin temporarily forces muscles to remain relaxed, this treatment allows those with jaw pain from clenching and grinding to get some relief from the tension always placed on their muscles.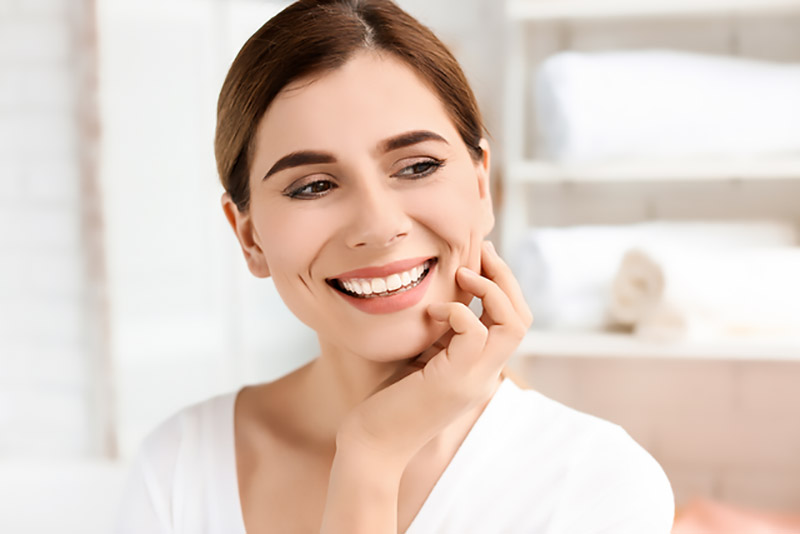 Are There Any Side Effects Associated with Cosmetic Injectables?
Cosmetic injectables do not come with many side effects, and most side effects are mild and resolve independently. Some potential side effects include:
Discomfort
Swelling
Redness
Dizziness
Allergic reactions
Why Are Dentists a Good Choice For Administering Cosmetic Injectables?
Although often overlooked, dentists are a great choice when looking for an individual to administer cosmetic injectables. Some benefits of choosing a dentist to administer your cosmetic injectables treatment include:
Dentists have experience and knowledge pertaining to the anatomy of the neck and head
Dental clinics must follow strict sterilization rules
Dentists are highly trained and experienced in the use of needles
Considering Cosmetic Injectables Near You?
At Aspen Dental Clinic, we are happy to provide our patients with access to cosmetic injectables in Rocky Mountain House. If you would like to know more about how this innovative treatment can help you, don't hesitate to contact our team to 
book an appointment
 today!