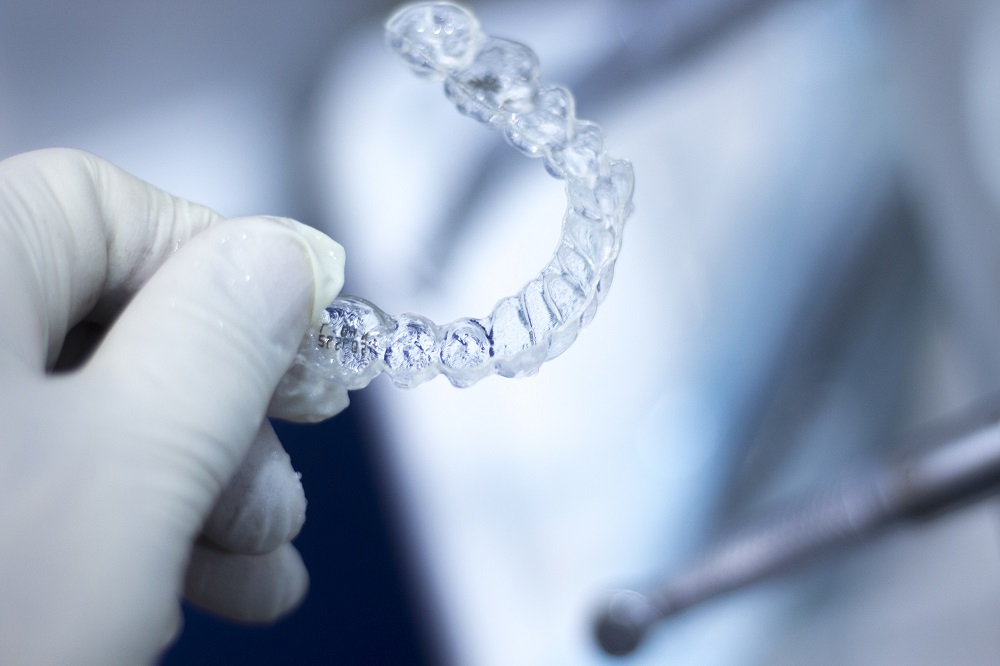 If you are looking for a discrete, convenient, and effective way to align your teeth, then you may be in luck. At Aspen Dental Clinic, we offer Invisalign in Rocky Mountain House as an innovative orthodontic treatment option. Read on to learn about the pros and cons of choosing this aligning treatment.
What is Invisalign?
Before we can discuss its advantages and disadvantages, you need to understand how Invisalign works. Invisalign uses a series of custom-designed, clear, removable aligners to gradually move your teeth into the optimal position. You will need to switch out these aligners at least once every couple of weeks to ensure that your smile continues its transformation.
What Are the Advantages of Invisalign?
Invisalign near you comes with many advantages, including:
Clear plastic aligners-

some people dislike the idea of metal brackets and wires, especially adults who are worried about maintaining a professional appearance. Invisalign uses a medical-grade plastic that is entirely clear, allowing for people to discreetly align their teeth.

Removable aligners mean better oral hygiene-

Invisalign aligners are easy to remove because they simply fit over your teeth like a sports or night guard. The good thing about removable aligners is the ease of maintaining an excellent oral hygiene routine. You won't have to adjust your techniques like you would with traditional metal braces.

No dietary restrictions-

with Invisalign, you can continue to enjoy the same meals you always have. Traditional metal braces require you to avoid hard and sticky foods, but with Invisalign, you can simply remove your aligners, enjoy any meal, and place them back in your mouth.

No broken brackets or wires-

something that orthodontic patients have to work hard to avoid is broken or displaced wires and brackets. With Invisalign, this work isn't necessary.
What Are the Disadvantages of Invisalign?
Like any dental treatment, Invisalign isn't perfect. It comes with its own set of drawbacks, and your dentist in Rocky Mountain House will be sure to go over these when you tell them you are considering this treatment. Some disadvantages may include:
Requires commitment and discipline-

if you do not wear the aligners as directed by your dentist near you, your treatment will not be successful. You must wear your aligners for at least 22 hours a day. This level of discipline is not easy for all individuals, and some prefer braces that they don't have the option of removing at their will.

Not suitable for everyone-

while Invisalign is useful for some, it is not a good option for all. Certain tooth movements and bite adjustments can only be done with traditional braces. The only way to know if you are a good candidate is to visit your dentist for a comprehensive evaluation.

Still causes discomfort-

if you have worn braces in the past, you will know that the first couple of days after your wires are adjusted are the most unpleasant. Your teeth feel sore as they adjust to the new alignment. The same thing happens when you switch out Invisalign trays. However, just like with braces, your discomfort can be alleviated with over-the-counter painkillers.
If you are interested in Invisalign and are wondering if it is right for you, please do not hesitate to contact our team of dedicated dental professionals at Aspen Dental Clinic. We are happy to provide our patients with Invisalign as an effective way of transforming their smiles.