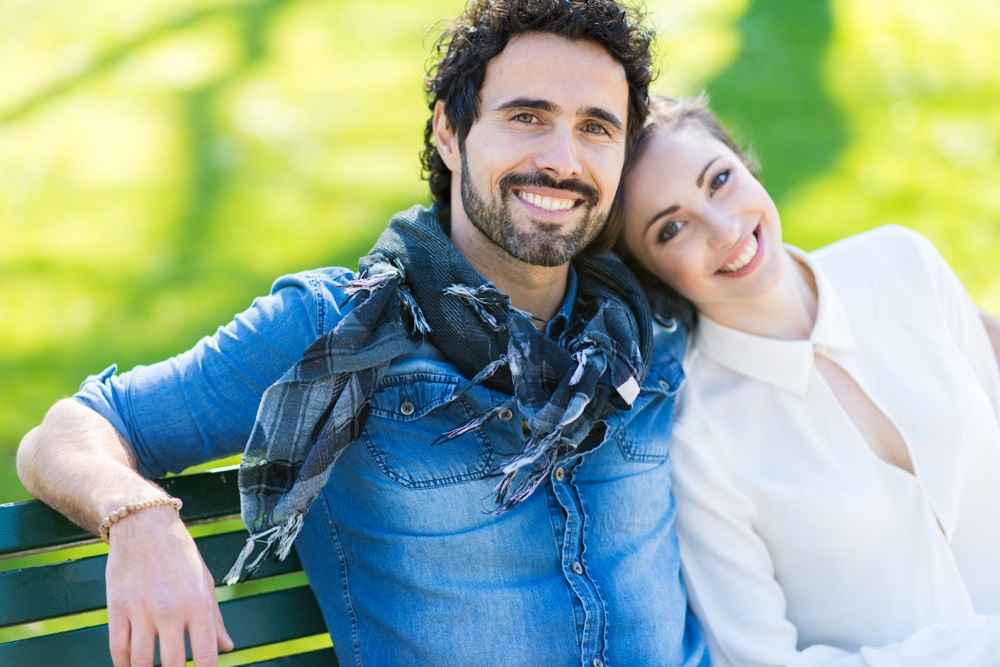 It can be debated that teeth whitening is one, if not the most popular form of cosmetic dentistry. As a society, whether we're looking to feel better about ourselves, make a lasting impression, or it's our wedding day and we want to look our best, we covet beautiful smiles.
Are you looking to receive quality, convenient treatment to brighten your own smile? If so, get in touch with our local dental practice. Our staff will be able to assist you with all things teeth whitening in Rocky Mountain House.
An In-Depth Look at Teeth Whitening
Teeth whitening, sometimes referred to as bleaching, is a process that is done to remove deep stains from the surface of your teeth.
Discoloration arises when residue builds up on your teeth over an extended period. This can occur from engaging in certain lifestyle habits and because of your diet. Listed below are the most common reasons why our can teeth begin to darken:
• Smoking.
• Consuming a lot of strawberries, soy sauce, curry, coffee, tea, wine, and beer. These foods and drinks are notorious for leaving behind stains.
• Taking certain medications.
• Aging.
• Genetics.
• Infection.
• Poor oral health habits like infrequent brushing and flossing.
There are two substances typically used to whiten your smile: hydrogen peroxide and hydrogen carbamide. These chemicals are very effective at penetrating the enamel and dentin covering the surface of your teeth and scrubbing stains away. These bleaching agents must be administered in specific doses; excess bleach can severely harm your enamel, which ultimately protects your teeth from sensitivity and other damage.
For more information about this process, speak with a dentist near you. Be sure to let them know if you have any questions or concerns; they'll be happy to walk you through the process from start to finish.
Advantages and Disadvantages of Teeth Whitening
As is the case with any form of medical care, no treatment is 100% perfect.
Before you decide to go ahead with anything, it's a wise idea to consult with a dentist in Rocky Mountain House first. During this session, they will examine your teeth and gums and may take some digital x-rays to establish a baseline of your oral health. Your dentist will also be able to tell you if you're an ideal candidate for teeth whitening or if another approach would be more effective.
Whether you're given the green light or not, it's good to do your own research also and consider your options. To help you do so, here are the advantages and disadvantages of receiving teeth whitening:
Pros:
• You'll feel more self-confident!
• You'll look younger.
• Only one appointment is required to have this process done.
• It's done in a safe, controlled environment, specifically regarding in-office treatment.
• DIY treatments are available to you as an alternative. This includes using whitening strips, trays, and toothpaste; brushing with a mix of toothpaste and baking soda; and oil swishing with coconut oil.
Cons:
• It's not permanent. Professional whitening usually lasts up to 3 months or so, while at-home whitening typically only lasts for a few weeks.
• It can cause tooth sensitivity.
• It won't change the color of pre-existing fillings or crowns that you've already received, particularly metal ones.
• You may need to alter your diet to keep your teeth as white as possible.
Are you seeking reliable treatment for teeth whitening near you? At Aspen Dental Clinic, we offer this service to both new and returning patients. Our staff looks forward to welcoming you to our family and aiding you on your journey to obtain the smile of your dreams. Call, go to our website, or come and see us in person to get started today!