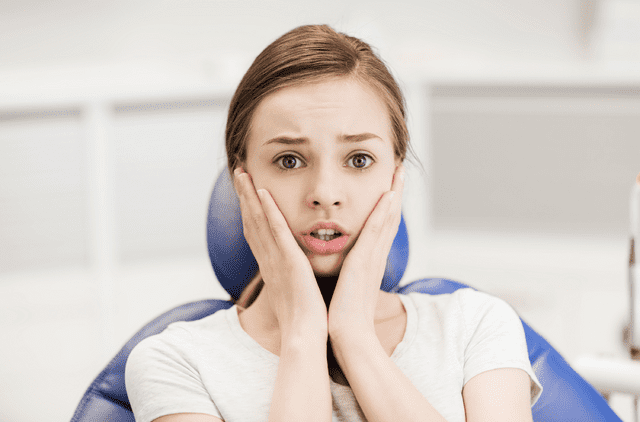 Root canal therapy is a word that can make even the most nervous of us nervous. Begin to clarify the record, though, by addressing some widespread misconceptions with precise, readable information.
Did you know that root canals have a success rate of over 95%? These are common and challenging operations. They're generally quite prevalent and are usually simple.
Have you shared the common reaction of being anxious about the mere idea of root canal therapy in Rocky Mountain House? You're not alone, so don't worry! Our skilled professionals are here to make your experience painless and comfortable, so don't let common myths dissuade you.
What Exactly is a Root Canal?
A primary reason that people are frightened about getting endodontic therapy is that they're unfamiliar with what the procedure entails. Simply put, this treatment involves drilling into a damaged tooth in order to extract the unhealthy mass located in the centre.
Root canal therapy, also known as endodontic therapy, is frequently advised by dentists when the pulp of a patient's tooth has been severely damaged or infected.The pulp is a fleshy, delicate sac where nerves, connective tissues, and blood vessels are found, all of which work to keep your tooth alive and healthy. When it's damaged, it can trigger extreme sensitivity and pain not only in the tooth itself but throughout the rest of your smile and down in your jaw.
Regarding our flawless dental services It's essential that you speak with your local dentist prior to getting any work done. They will invite you to attend an initial consultation so they can examine your smile.
X-rays and a physical assessment are performed so your dental team can accurately understand the specifics of your case. Afterward, they'll discuss the procedure with you in detail and answer any questions you might have about preparation, the actual appointment, or aftercare.
Our dental practice is your go-to resource for impressive oral health care through our skilled dentist in Rocky Mountain House. In the midst of our quality dental services, our committed team is here to make sure your smile stays bright and healthy. At Rocky Mountain House, join us for impressive dental care.
Common Myths about Root Canal Treatment
Myth 1: Root Canals Hurt
Root canal procedures are often perceived as painful, but this isn't the case. Thanks to modern anesthesia, most patients experience minimal pain during the treatment. Actually, many patients feel much better after the procedure.
Myth 2: Root Canals Require Multiple Visits
You might be surprised to learn that most root canal procedures can be finished in just one or two visits, thanks to advanced techniques and technology.
Myth 3: Root Canals Lead to Illness
There is no substantial evidence linking root canals to illness.
In reality, these treatments aim to enhance your overall well-being by removing infections and preventing them from spreading.
Myth 4: It's Better to Remove a Tooth
Preserving your natural teeth is usually the best course of action for your long-term dental health. Removing a tooth can lead to issues like neighbouring teeth shifting out of place and difficulties with chewing.
Myth 5: Root Canals are Long and Complicated
Modern root canals last between 90 and two hours, but they are speedier and more pleasant. Simple to perform, these treatments normally involve little discomfort. We're here to refute rumours, protect your radiant smile, and guarantee that your oral health is in the finest possible hands. Root Canal Therapy near you is a reputable option for dependable and efficient dental care right in your own neighbourhood.
Your Smile Matters Most—Book an Appointment at Aspen Dental Clinic!
Our friendly, expert staff is committed to taking care of your oral health. We provide a wide range of services to maintain the overall wellness of your smile, from regular hygiene to aesthetic dentistry, from emergency dental care to restorative treatments that include root canal therapy.
We're here to make sure your smile is as radiant as possible and that you don't have to worry about dealing with any form of pain. Discover your ideal dentist near you. You deserve to love your smile. So please call or send us a message via our company website to arrange a time to come in and speak with a member of our team.
See you soon!